Lucian Freud
Rechercher "Lucian Freud" parmi les livres de DessinOriginal.com
---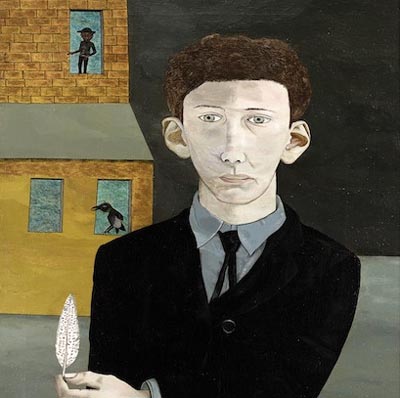 Le 19 décembre 2019
Plus de cinquante peintures, estampes et dessins sont à découvrir dans l'exposition "Lucian Freud : les auto-portraits", à la London Royal Academy of Art jusqu'au 26 janvier.
---
Le 27 février 2012
L'exposition offre un large panorama de l'oeuvre de Lucian Freud en proposant ses portraits les plus importants depuis les années 1940, jusqu'à sa dernière toile, la peinture inachevée de son assistant David Dawson et de son chien Eli, Portrait of the Hound en 2011.
---
Le 14 avril 2010
Le Centre Pompidou rend un hommage à Lucian Freud, peintre contemporain aujourd'hui âgé de 88 ans, qui figure parmi les artistes vivants les plus importants. Il n'avait pas été exposé en France depuis 1987.